Ni Gao, Ph.D., LCSW
IEI Director
Dr. Ni Gao is a professor in the Department of Psychiatric Rehabilitation & Counseling Professions. She has provided employment-related training, consultation, and technical assistance to numerous mental health agencies and Veteran Centers in a number of states. Dr. Gao was awarded as the Principal Investigator (PI) of two field-initiated research grants ($600,000 each) in 2013 and 2020 by the National Institute on Disability, Independent Living, & Rehabilitation Services (NIDILRR) of the U.S. Department of Health and Human Services, as well as other research grants from The New Jersey Health Foundation. Her research focuses on the areas of improving employment participation of people with mental health conditions, vocational rehabilitation interventions, and integration of mental health and general health. She has published more than 30 articles on these topics. Before joining Rutgers, she had 15 years of clinical and managerial experience in community mental health agencies serving individuals with mental health conditions in New Jersey.
Amy Banko, MS, CPRP
IEI Faculty
Amy Banko is a Lecturer in the Department of Psychiatric Rehabilitation and Counseling Professions at Rutgers University. In addition to providing course instruction, Ms.Banko is a trainer and consultant at the Integrated Employment Institute of Rutgers. Within this role, she facilitates trauma-informed, Supported Employment & Supported Education training and technical assistance to enhance practitioner competencies and program outcomes. Previously, Ms. Banko was a clinical contributor on three NIDILRR funded studies focused on education, employment,  and trauma for individuals with mental health conditions. Additionally, Ms. Banko is a co-author of a best practice manual for providing career services to transition-age youth with mental health conditions. She currently serves as Co-Investigator on two NIDILRR funded studies related to postsecondary education, mental health conditions, and trauma.
Ms. Banko's research agenda focuses on rehabilitation counseling and social/transformative justice as well as critical disability theory as she seeks to build interventions and counseling services that bolster the social determinants of health for those with mental health conditions. Her passion is addressing disability stigma, internalized stigma, ableism, and improving the social determinants of health for people with disabilities and those who experience the intersectionality of disability with other marginalized and oppressed identities. Additionally, Ms. Banko leverages her lived experience of a mental health condition to inform her research, course instruction, and counseling. Ms. Banko is currently attending her doctoral studies at Kean University for Counseling and Supervision with a focus on the treatment of trauma.

Joni Dolce, M.S., CRC
IEI Faculty
Joni Dolce is an assistant professor in the Department of Psychiatric Rehabilitation and Counseling Professions at Rutgers School of Health Professions. Joni has many years of experience working in behavioral health services, specifically Supported Employment (SE), providing both direct services and supervising SE staff. She has authored and co-authored several articles and workbooks on employment and presents and provides webinars and trainings locally and nationally on a variety of employment related topics. She has provided training in SE on a national level, including at the NY Department of Mental Health and Hygiene, Washington State Healthcare Authority, the Veterans Administration, and SAMHSA's Northeast and Caribbean Mental Health Technology Transfer Center (MHTTC). She has taught/co-developed the inaugural academic courses for Rutgers in SE and Supported Education.
Joni was training coordinator for a Field Initiated National Institute on Disability, Independent Living, and Rehabilitation Research (NIDILRR) grant evaluating the implementation of SE into Supportive Housing environments. Joni has been invited to present to Human Resource professionals on the topic of mental health in the workplace and is listed in the Society for Human Resource Management (SHRM) as a recommended speaker on this topic. She is currently a member of the MHTTC's Dissemination and Implementation working group and is a past president of the National Rehabilitation Association's NJ affiliate chapter and past secretary of the NJ Psychiatric Rehabilitation Association. Joni is a doctoral candidate in Psychiatric Rehabilitation further exploring the impact of disclosure decision making in employment.  

Mandeiya Nuhu-Sulemana, MS, NCC, CRC
IEI Staff
Mandeiya is a Senior Training & Consultation Specialist. She has a Master's Degree in Rehabilitation Counseling, Clinical Mental Health Track from Rutgers University. She has extensive experience working with individuals with disabilities in various settings, including supported employment, state vocational rehabilitation, community mental health, and residential services. She has provided and supervised employment programs that support individuals with disabilities in achieving their vocational goals. In addition, she presently works on a research project providing Supported Education Services to individuals with serious mental health conditions in Career & Technical Education programs in achieving their educational goals.
Mandeiya brings to the IEI team extensive experience and knowledge from providing direct support services to individuals with disabilities in the vocational rehabilitation setting. She is passionate about advocating for individuals with disabilities experiencing challenges that impact their ability to achieve their educational/vocational goals whether through providing direct support or supporting clinicians through training or consultation.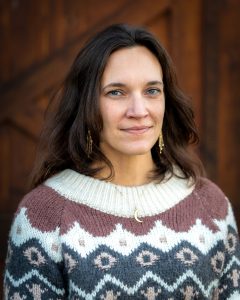 Jill Valiant, MS, CPRP
IEI Staff
Jill Valiant is a Doctoral candidate at Rutgers University and a graduate of the MS in Psychiatric Rehabilitation program within Rutgers' Department of Psychiatric Rehabilitation and Counseling Professions. She holds a certificate in Supported Employment from Virginia Commonwealth University, and has instructional experience as an adjunct faculty member within Rutgers. She joins the Integrated Employment Institute team as a Senior Training and Consultation Specialist.
Jill has over 16 years of experience in mental health direct service, including 14 years within the field of Psychiatric Rehabilitation with a focus on supporting the vocational development of individuals living with mental health conditions. She has extensive experience within the Clubhouse Model, and has expertise in leadership, program development and expansion, the provision of supported employment and supported education services, and supervision and oversight of vocational and psychiatric rehabilitation services. She has held multiple leadership, advisory, and committee roles; she was the past President of the Pennsylvania Clubhouse Coalition, a member of the Pennsylvania Office of Mental Health and Substance Abuse Services Planning Council, the Accreditation Faculty for Clubhouse International, the Clubhouse International Advisory Council, Wellness Committee, and the Data Collection and Research sub-committee. Jill has provided training and mentorship locally, nationally, and internationally in subject matters including: Psychiatric Rehabilitation, wellness, leadership, program data collection and utilization, engagement, vocational development, skills teaching, documentation, and integrated care. She brings a strong direct service and leadership background to inform her work within the Integrated Employment Institute.   

Ifrah Akhtar
IEI Administrative Assistant & Creative Support
Ifrah Akhtar is a Rutgers University graduate. Ifrah has a variety of experiences from being a Gilman Scholar and studying abroad in South Korea, being an alumni of the Institute for Women's Leadership at Rutgers, creator of the Muslims Abroad guide, and currently editor-in-chief of the digital publication and media platform, MODEST. Her work and expertise centers around storytelling and fostering a collaborative environment where design and knowledge intersect.